So, maybe it's never crossed your mind: Houston as prime canoeing and kayaking territory? Think again.
Within about 75 miles of downtown Houston, some 1,500 miles of rivers, creeks, lakes, bayous, and bays await discovery. Beware of alligators!
Here, avid paddler and author of
Canoeing and Kayaking Houston Waterways
(Texas A&M University Press, 2012) Natalie Wiest shares her all-time favorite weekend trek: a peaceful trip through cypress- and duckweed-canvassed, almost non-moving, clear swamp waters.
"It's a very special, quiet place," says Wiest. "Depending on the time of year, there are all kinds of wonderful birds back here, and it never looks the same from one season to the next."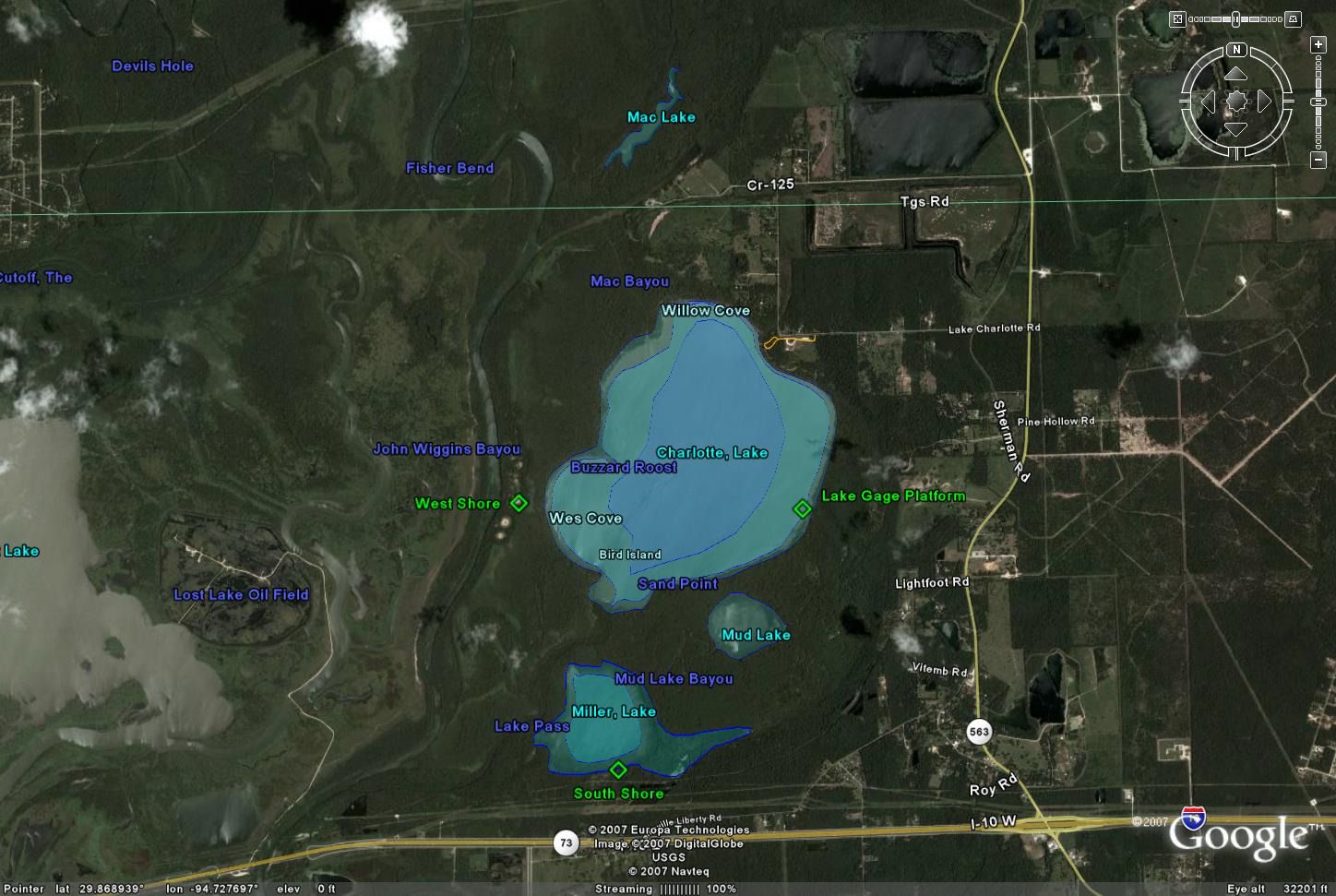 Location:
Cedar Hill Park, 30 miles east of Houston, near Anahuac and Liberty
Getting There:
Travel Interstate 10 about 30 miles east of Houston and take Exit 810 (Anahuac, Liberty, FM 563). Follow FM 563 north about 2.8 miles. Turn left (west) on Lake Charlotte Road, which is well marked. In another 1.1 miles, the entrance to the park is on your left.
Traveling Note
: There is no sign marking the entrance, but a good landmark is the Sherman Cemetery, which is directly across from the park entrance. If you pass it, you will have to make a sharp right-hand turn and then turn around. Drive down the park entrance road until you can see the water. This park has nice picnic facilities, pit toilets, and plenty of parking for a day on the water.
About Lake Charlotte:
Lake Charlotte is the largest of a complex of at least four lakes that lie to the east of the Trinity River in Chambers County, just north of I-10. Although it is only 30 miles from downtown Houston, the largest westernmost cypress swamp in Texas seems a universe away.
What You'll See:
The area teems with wildlife. Summer visitors can be rewarded with the sight of hundreds of shorebirds feeding on the shallow lake bottom. Winter avian visitors include many migratory species. Beavers and alligators live along Lake Pass. Paddlers on a recent Houston Canoe Club trip saw a herd of wild hogs. White ibises, night herons, and many other birds nest in the area. Large wasp nests are found here, too, some at head or paddle height, so keep your eyes open! Snakes of many varieties sun themselves on shrubs or hang out on branches to watch for prey below.
Wiest Recommends:
Taking along a good map, compass, or a GPS. "Once you are back in the lakes and swamps of this area, it is easy to get turned around and lose your bearings," says Weist.
While You're At It:
Also explore Mac Bayou and Mac Lake (west of Cedar Hill Park; Mud Lake (due south of Cedar Hill Park); Miller Lake (southernmost of the Lake Charlotte Complex); and/or Lake Pass (at Miller Lake's northwestern corner);
Look for
Canoeing and Kayaking Houston's Waterways
in early fall for more author tips, trip outlines, water safety, gear checklists, and more.
TELL TAMU PRESS
: What is your favorite Texas kayaking/canoeing spot, and why would you recommend it to others?
Comment for a chance to win a free copy of Kayaking the Texas Coast, by John Whorff.
Watch next week for our new series Weekends with Texas A&M University Press books, our book-inspired and staff-curated bucket list for unique ways to spend your summer down-time!